Pyrocontrole commits to decarbonization!
Pyrocontrole commits to decarbonization!
Pyrocontrole has been dealing with technical issues and changes to society for more than 70 years.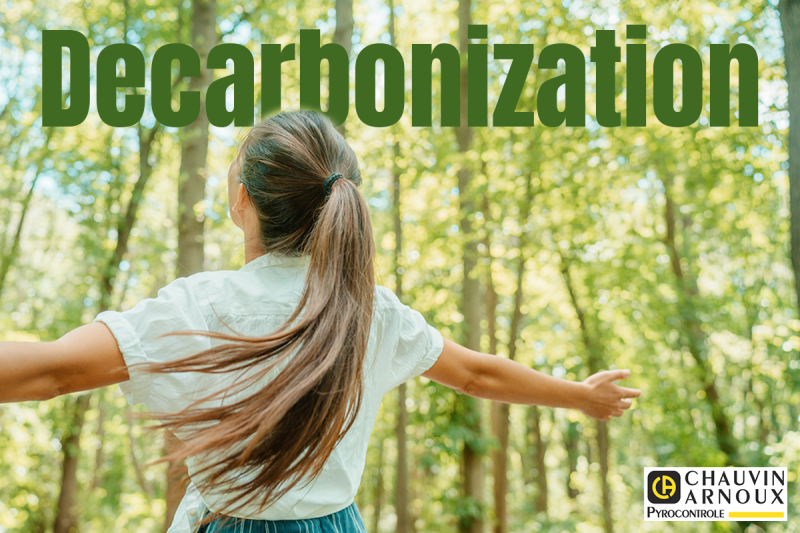 After the chemicals sector in 1945, the nuclear sector since the 1980s and hydrogen since the start of the decade, Pyrocontrole is now able to meet the requirements of our constantly-changing world with an offering for decarbonization of our industries. What is decarbonization? Why decarbonize? What are the solutions proposed by Pyrocontrole?
Decarbonization refers to the set of technical measures implemented to limit a company's or country's carbon footprint, which is mainly due to carbon dioxide (CO2) and methane (CH4).
Why decarbonize?
Greenhouse gas emissions are causing our planet to heat up, leading to rising sea levels and significant climate disturbances, such as hurricanes, droughts, etc.
France has set itself the ambitious target of achieving carbon neutrality by 2050. The aim of the 2019 "National Low-Carbon Strategy" is to achieve a balance between carbon emissions and carbon absorption by the atmosphere. It calls for action by the world of industry, which is a major carbon emitter. More than three billion euros of subsidies have been allocated by France to encourage the actors in the sector to speed up their decarbonization in the context of the Recovery Plan and to support industrial investment in energy efficiency.
How can we decarbonize? How can we consume less and better?
Through energy efficiency, by acting on the energy used to heat buildings to allow industry to operate, using greener recoverable energy sources, and by stepping up the drive for energy saving using biogas or hydrogen with the aim of replacing polluting fuels such as coal, used for electricity generation, or oil, used for heating.
What are the solutions proposed by Pyrocontrole?
Pyrocontrole proposes a comprehensive set of thermal solutions, high-accuracy sensors for harsh environments and solutions for temperature control requirements.
Pyrocontrole also offers a wide range of sensors, Thyritop controllers and expertise built up over many years, which are all ideal for the hydrogen value chain (gaseous or liquid hydrogen at high pressure (up to 4,700 bars and low temperature: - 20°K).
This equipment and these solutions are crucial for optimizing the energy performance of your installations. They are reliable, easy to use, communicating and manufactured on the Group's production sites in France.
Pyrocontrole Temperature Sensors Catalogue