Catalogues
Temperature Sensors Catalogue | 2nd edition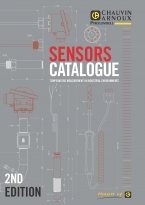 Discover all the expertise and diversity of PYROCONTROLE's temperature sensors offering : sheathed, Atex, surface, high-temperature sensors and thermowells, .... This 2nd edition is even more comprehensive. Innovative offering of temperature and process sensors and controllers. You can trust the expert in temperature measurement in industrial environments.
Pyrocontrole catalogue - Thyritop power controllers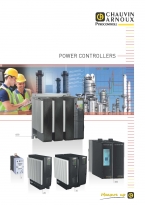 This catalogue presents all the Thyritop power controllers from Pyrocontrole, along with their accessories.
The solid-state relays and power controllers in the THYRITOP family can be used in multiple sectors of activity and in a wide range of applications, such as:
Heat treatment furnaces
Furnaces and processes for the glass industry
Chemical and petrochemical equipment
Retraction tunnels, paint, infrared lamps, thermoforming, drying
Injection moulding presses, thermoforming equipment
Industrial food extruders
Ovens, climatic chambers, autoclaves
Industrial dryers
Mould preheaters, ducts
C.A 6500 Paperless Recorders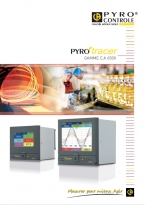 An expert in thermal control, Pyrocontrole is strengthening its offering of video recorders with its new-generation PYROtracer C.A 6500 models with touch screens.
This new range of three paperless recorders benefits from the very latest technological developments.
DC Thyritop 101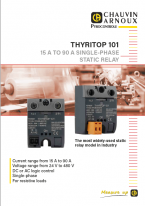 Thyritop 101 is the essential solution developed by Pyrocontrole - Chauvin Arnoux Group for decarbonation and energy savings.
Compact and complete, single-phase, it is ideal for complete regulation and information of current values. The Thyritop 101 is available immediately