New Thyritop 101! Episode 1 – the birth of a super-controller!
New Thyritop 101! Episode 1 – the birth of a super-controller!
Thyritop News: Pyrocontrole completes the range of power controllers with the birth of the latest model, the Thyritop 101.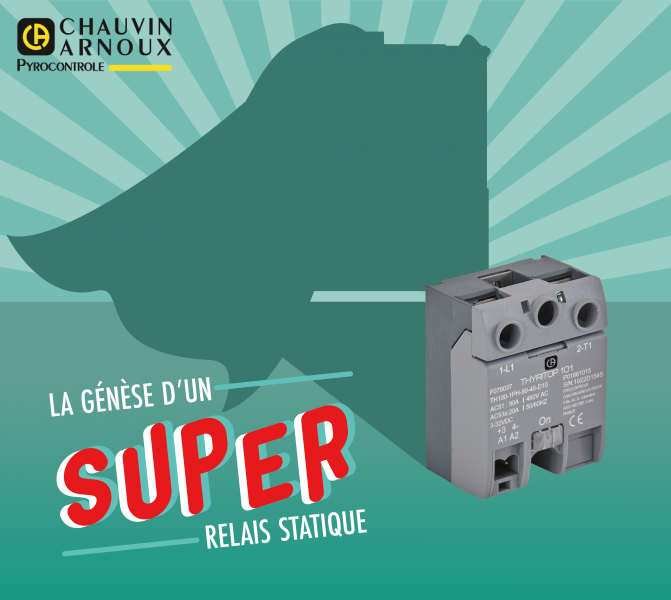 Compact and practical, the Thyritop 101 operates in synchronous Burst firing mode with logical control. The relay is activated when the voltage falls to zero and deactivated when the current falls to zero. It is designed for use in applications involving high transients.
Its current rating is from 15A to 90A. Single-phase, with communication at zero voltage, for resistive loads, it is ideal for packaging machines, clothesmaking machines, extrusion lines, overs, thermoforming machines, etc.
For more than 30 years, Pyrocontrole's Thyritop controller has been the essential instrument for controlling currents, voltages and power in industrial electric heating processes. Today,it is also being used for a new application: energy performance.
To reduce your energy bills and decarbonize our industry, here is the brand new 100 Series Thyritop static relay.
May the Force be with you, Thyritop!
The Thyritop 101 is already available!