ATEX certification renewed!
ATEX certification renewed!
Renewal of ATEX certification for the Pyrocontrole's range of ambient sensors until 2025.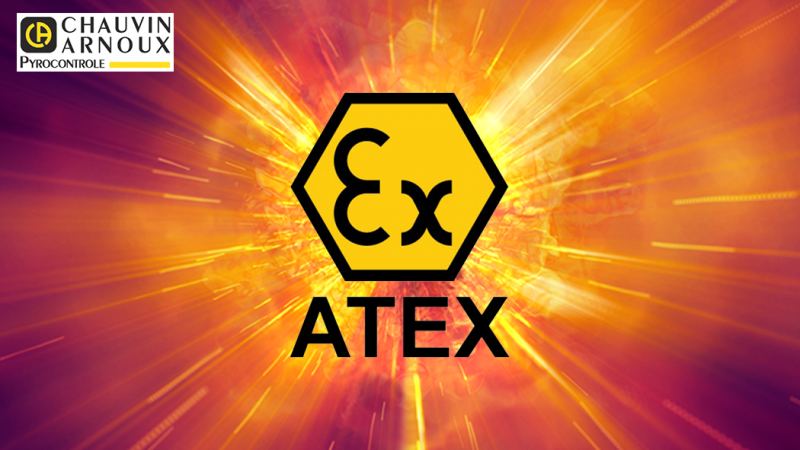 ATEX is a European directive certifying that a product complies with the technical stipulations concerning zones subject to explosive atmospheres and the associated risks.
Drawing on its expertise in the chemicals, nuclear and hydrogen sectors, Pyrocontrole proposes a complete set of pyrometer assemblies developed specifically for these cutting-edge industries with harsh constraints and hazardous environments.
Whether for standard equipment or tailored products, our R&D teams can handle any industrial complexity.
Pyrocontrole keeps a close eye on the quality and standardized design requirements of its equipment, as well as on user safety.
Our teams design and develop measuring instruments for this sector, according to the applications and regulatory stipulations: European ATEX directive and the PED pressurized equipment directive.
Reduction of your maintenance costs and energy spending while decarbonizing; Pyrocontrole's temperature sensors offer multiple advantages.
To learn more, see our Temperature Sensors product catalogue.