Check your cold chain!
COLD CHAIN UNDER CLOSE SURVEILLANCE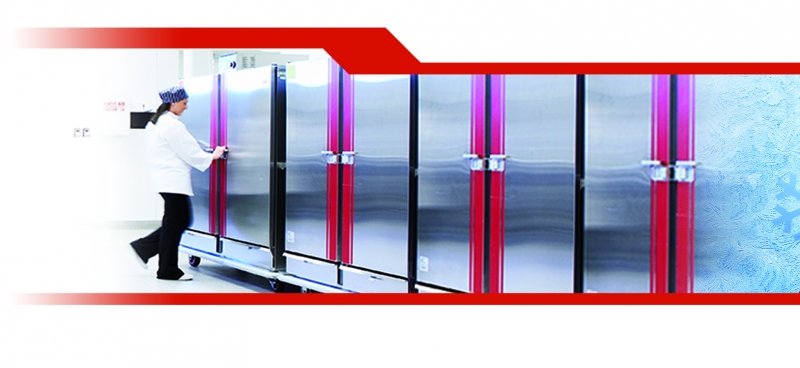 In the cold chain, particular attention is paid to temperature monitoring which is the key to health and safety. All the links in the chain must be monitored just as closely: cold stores, larders, freezers, preparation areas, etc.

Essential features of a reliable surveillance system:
- Continuous monitoring of the temperatures in cool areas
- Automatic recording of the values 24/7
- Secure data processing
- Monitoring of the utilities
- Alarms and alert systems
- Optimization of energy costs
> Discover the GLOBAL SUPERVISION OFFERING from PYROCONTROLE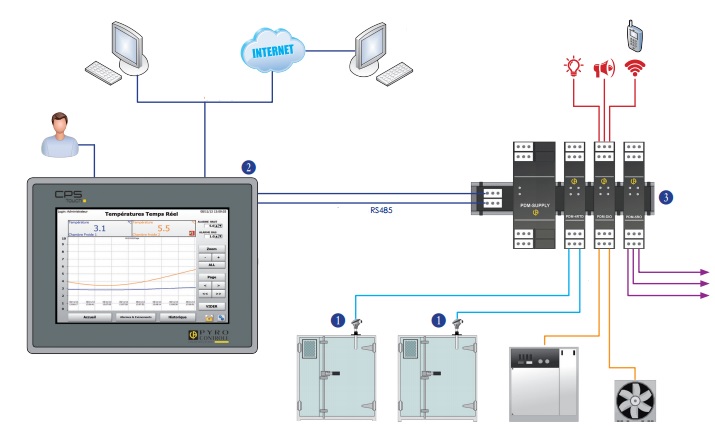 Components of the installation
1- Temperature sensors: Pyrocontrole Pt100 probes
2- CPS Touch® Human-Machine Interface: provides display, monitoring and recording of the data
Available in various sizes: 4.3", 7", 10", 15"
3-PDM input/output modules: interface between the installation and CPS Touch®
l PDM-SUPPLY: additional power supply
l PDM-4RTD: performs the temperature measurements
l PDM-DIO: monitoring of technical faults and indication of the alarms on relays
l PDM-5RO: energy management with standby modes



Wireless installation: to limit your wiring costs, it is possible to create "islands" of PDM modules as close as possible to the points of measurement

. Communication with the CPS Touch® is then handled via the Modbus RTU protocol, via an RS485 link or, as an option, via a Radiofrequency wireless link.
If you need further information, please contact us